Critical Force appoints Miikka Lehtonen as its new CEO
2023-01-12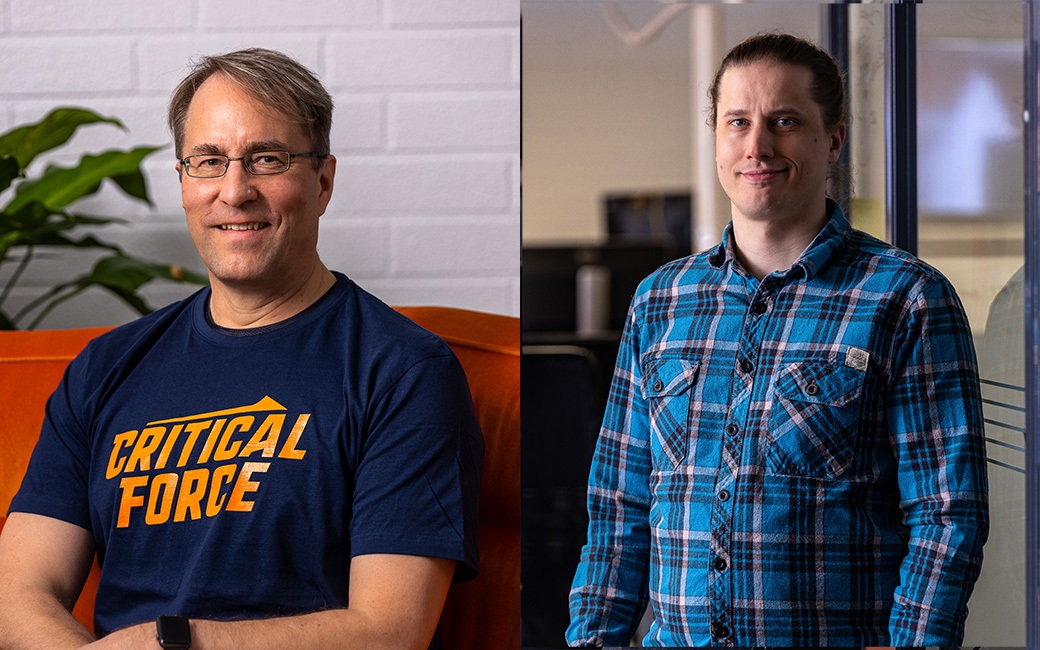 Veli-Pekka Piirainen passes the torch to Miikka Lehtonen.
Kajaani, Finland – Jan 9th, 2023. The Finnish game studio and Critical Ops developer Critical Force announces that Miikka Lehtonen, currently Executive Vice President, has been elected as the new CEO. Lehtonen assumed the new role on 1 January 2023. Lehtonen succeeds Veli-Pekka Piirainen, previous CEO and company founder, who will now focus on his role as Chairman of the Board.
Veli-Pekka Piirainen ''I have been at the helm of Critical Force for over 10 years since I founded the company in 2012. The company is stable, so now it's the perfect time to pass the torch to the younger generation of the gaming industry. I will remain in a supporting role as Chairman of the Board. The new CEO Miikka has worked at Critical Force since 2014 and has a very strong knowledge of the company and the gaming industry.''
Miikka Lehtonen ''Veli-Pekka has steered Critical Force with a steady hand and handed over the company in excellent condition. Now it's my time to adjust the course of Critical Force and focus on leveraging our expertise in new products as well as driving impactful updates to our flagship title, Critical Ops. We currently have a new game in pre-production as well as several new prototypes that are being explored internally. We hope to reveal more about these initiatives later this year.''
About Critical Force
Critical Force is a Finnish mobile game company that develops and operates the best online shooter games for mobile devices. The company's major title, Critical Ops, has been downloaded more than 100M times.
The game is available for iOS and Android
More info